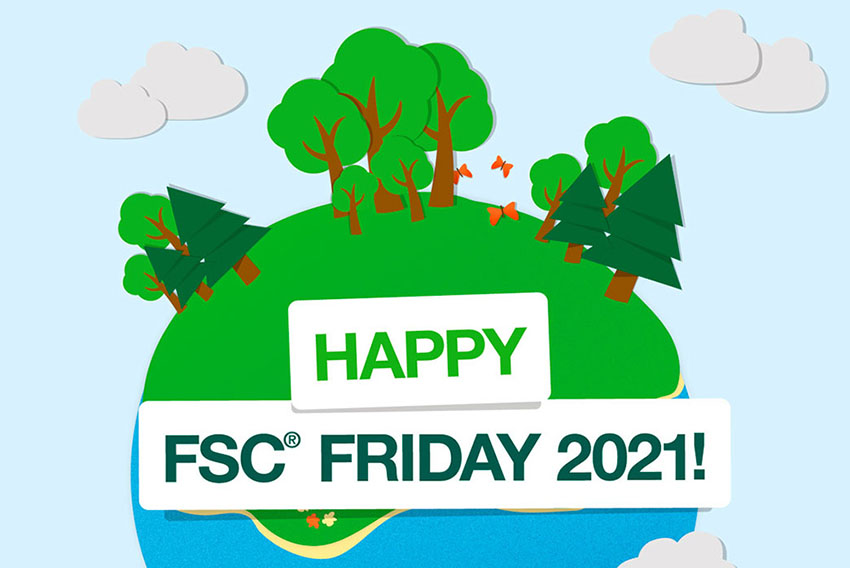 Sustainability and innovation supports our product journey, and we are always looking to increase not only the recyclability of our cards, but also the circularity.
Paper is an inherently sustainable material and made from a renewable resource – trees of course, which all come from sustainable managed forests. Paper can be recycled many times to create new products; cardboard boxes, tissue paper, newspapers, and of course new greetings cards!
It is essential in a circular economy that products are recycled as many times as possible and by using recycled materials on our cards we are supporting this endeavour.
As we celebrate FSC Friday today, we are pleased to announce that earlier in the year we began releasing new designs to manufacture on a new grade of our premium paper stock Veltique – which uses 100% recycled content. This transition will impact over 37 million cards over the next year, which is 17% of our line.
By beginning to use 100% recycled content board in our line, we are now introducing a third sustainability layer for our greeting cards.
The first, and foundation layer is sourcing our paper and board from sustainable, well-managed forests. We fully support FSC Friday, which this year focusses on raising the global awareness of the importance of responsible forest management, and the important interplay between climate change and forests.
At UK Greetings we are working hard to reduce our carbon emissions, which is why we commenced a partnership with the World Land Trust back in March 2021. Carbon balanced paper was our second layer, offsetting the carbon emissions relating to the manufacturing of the board used to produce every single greeting card.
This is just the beginning. With almost 10,000 designs in our portfolio, we have a huge opportunity to move even more of our boards and papers to using recycled content.
And we intend on doing just that.
Watch this space.