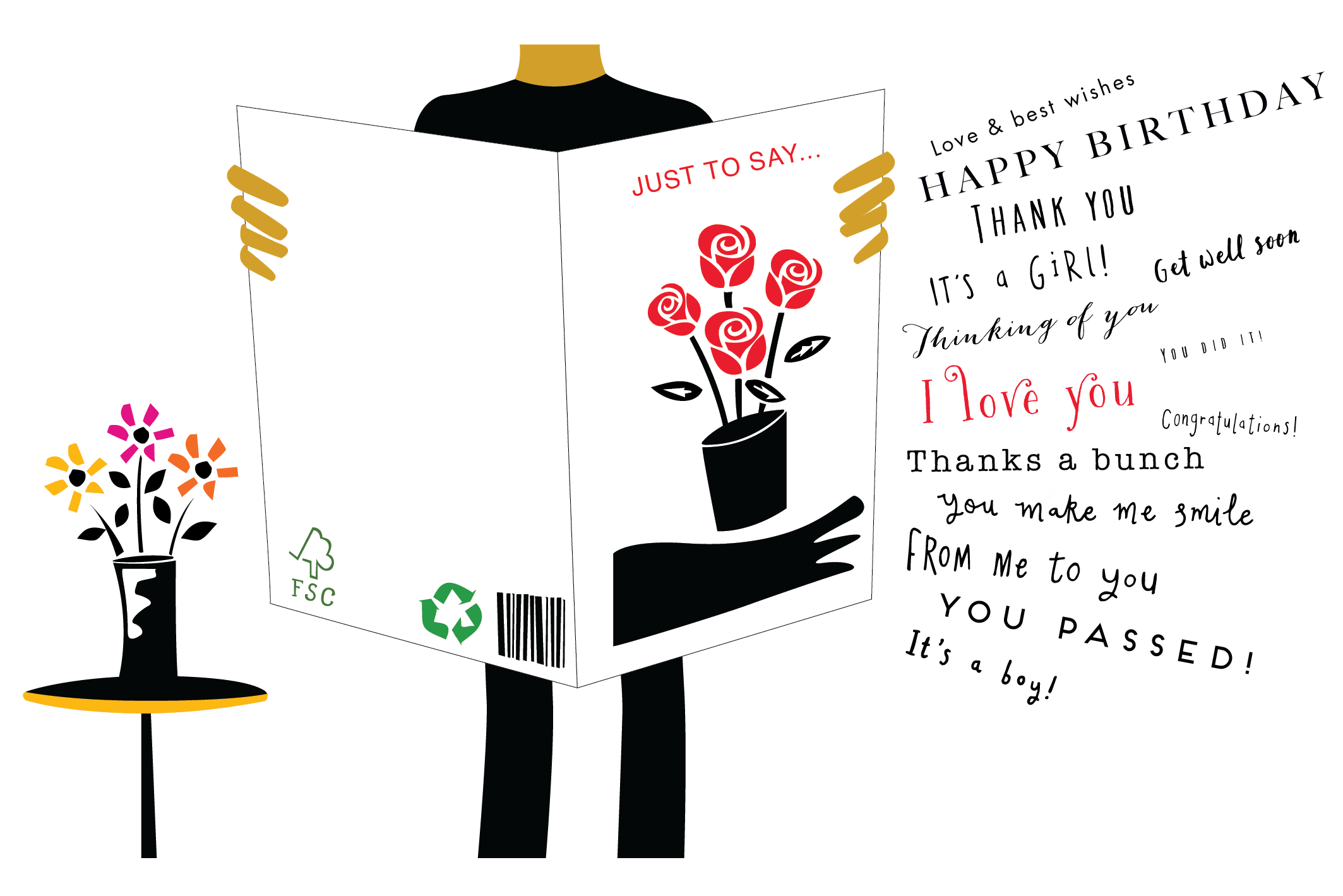 Greetings cards mark special moments in people's lives and many of our cards are kept and enjoyed for years. Our aims are to offer our customers cards that bring joy and respect the environment. This means optimising every stage of our products' life – from rethinking our designs and using more sustainable materials to encouraging people to reuse their cards creatively, and finally ensuring that cards can be widely and easily recycled. Ultimately, our goal is for all our products to be sustainable and fully recyclable, helping to conserve natural resources.
Product innovation
Our history of world-class creativity and innovation is central to the high-quality products and services our consumers enjoy every day. Increasingly, sustainability guides our product innovation journey. We've reviewed our brand lines to help ensure we keep moving towards full recyclability, and we continue to track our progress. By 2022, we plan to introduce a sustainability scorecard for all of our product range, so everyone involved in creating our cards has a clear view of our products' environmental impacts and can make eco-conscious design choices. With almost 10,000 product lines, this will also provide a comprehensive view of our product sustainability journey and enable us to set more ambitious goals for the future.
Behind the scenes: removing glitter from our products
Glitter adds a touch of sparkle to any card or gift, but it's also a microplastic and can be harmful to the environment. That's why we no longer design using glitter on our branded lines and haven't done so for some time. By 2022, none of our branded designs will be made using glitter and over time all traces will disappear from our supply chain. We're also removing glitter from all new gift bags in production and introducing recyclable paper ribbons and bows into our product line as we move towards fully recyclable card and accessories.
Creating sustainable cards, gift wrap and accessories
To promote greater sustainability across our product ranges, we're committed to reducing waste and significantly removing single-use plastic from our products. We ensure all of our inks, varnishes and foils used on single cards and gift bags do not prevent the recyclability of our boards and papers – all of which are sourced and certified by the Forest Stewardship Council® (FSC®).
On our gifting accessories, we're replacing plastic hooks with recyclable paper alternatives.
We've also reduced our cellophane rollwrap packaging by 30% since 2017 and lowered the length of our gift bag handles by 130 miles or 18% since 2019.
Helping to protect endangered habitats: Carbon Balanced Paper

Carbon emissions produced from manufacturing paper and board to produce our single cards (those that are not boxed for example) is now Carbon Balanced through the World Land Trust™. Carbon Balanced paper is achieved through preserving ecologically important standing forests that are under real and imminent threat of clearance.
The World Land Trust™ (WLT), a global conservation charity, works to save threatened habitats by creating protected nature reserves around the world – safeguarding some of the world's most vulnerable and biologically significant habitats and wildlife.
Projected paper usage during 2021/22 will help to save 635 acres (2,569,210m² ) of endangered forest, offsetting 9688 tonnes of CO2.
Preventing deforestation: How Forest Stewardship Council® (FSC®) certification protects trees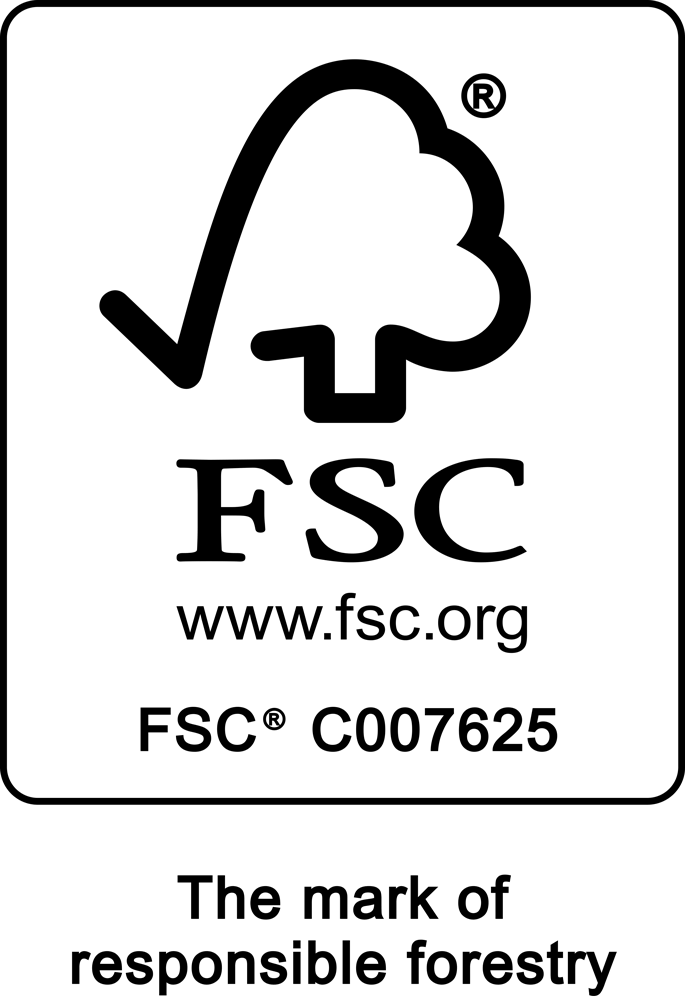 The world's forests provide us with food, water, healthy soil, clean air and an important way to capture carbon from the atmosphere. They're also home to 80% of biodiversity. To help protect our forests and prevent deforestation, we source Forest Stewardship Council® (FSC®) – certified paper and board, and work with suppliers committed to the same high standards. The FSC® works to support suppliers in adopting practices that benefit forests, workers and communities. View our latest certificate.
All our lines are produced using only sustainably sourced (FSC®) material with new designs featuring the FSC® logo on the back of the card, providing peace of mind that your card has been created sustainably. This means that any of our cards can be traced all the way back from the shop shelf to the forest that provided the wood pulp to make the card.
Importantly, we train our people to support this effort and make sure we comply with all laws and regulations relating to forest conservation.