Become a
Customer
Find out what we offer our trade customers plus all the incentives and benefits of trading with us.
Why Choose
UK Greetings
As a market leading, full service greeting card publisher we're proud to create products that help people connect! We offer a diverse product portfolio of greeting cards and gift dressings, the largest field sales team in the UK greeting card industry and first-class customer care. UKG's focus and dedication has, for 10 consecutive years, resulted in us winning an award for Best Service to the Independent Retailer at The Henries.
Sales and Service
We offer more than just great product. We have a passionate and knowledgeable Sales and Merchandising team who deliver outstanding service. Our teams will ensure your displays are well maintained and managed with a level of service to suit your business needs. Our field team will always be on hand with advice and support.
Strategic Display Planning
Achieving the perfect display isn't easy. Here at UK Greetings, we carefully plan the
perfect displays to maximise your retail sales by taking into account sales data, demographics, caption balance, price points and design.
Customer Care
As one of the leading greeting card manufacturing companies in the UK, customer service is very important to us. Our customer care team consistently represent our values by striving to meet the after-sales needs of our retailers. The team are focused on providing a great service and we're incredibly proud of the work they do!
Trade Customer Shop
Our online shop enables our retailers to access designs 24 hours a day, ensuring our customers have the opportunity to order from us whenever and wherever it suits. Please sign-up to discover our fabulous and easy to navigate webshop.
To find out more please get in touch.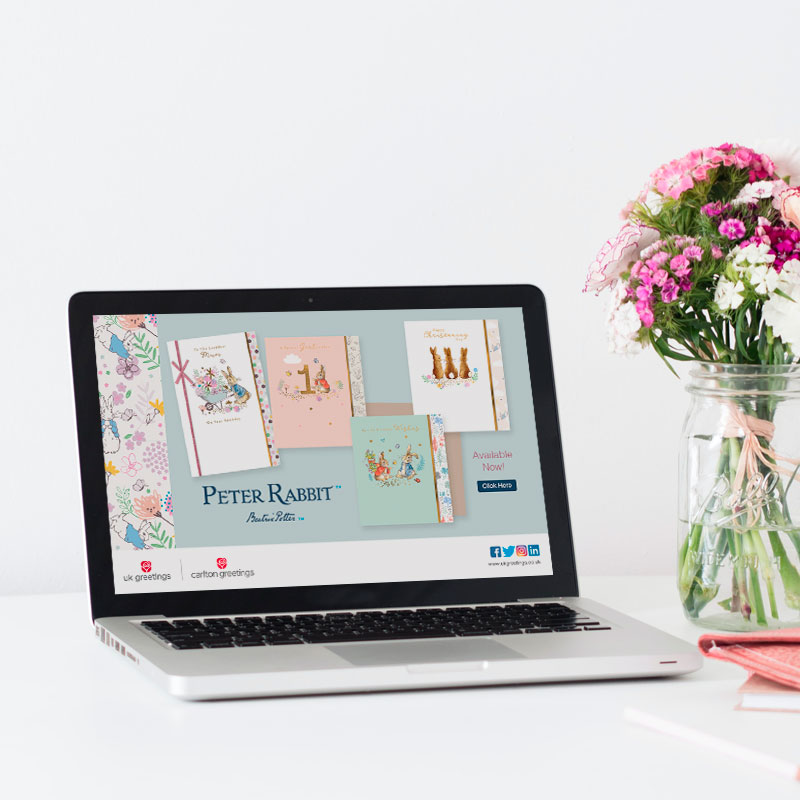 Homegrown
Our Homegrown initiative is specifically designed for Garden Centres and their consumers. It brings exciting new fixture concepts to the market that can be merchandised with some of the best product in the industry.
International
Our International Operations Division is responsible for leveraging the award-winning group product portfolio across the world. We publish cards in more than 20 languages and distribute to more than 70 countries.