Our Story
so far
Join us as we tell you a little more about ourselves and our long established history.
We Are
UK Greetings

…

For more than 100 years we've been proud to create products that help people connect.
As part of the American Greetings family, we've grown as a greeting card supplier to become a market leading, direct-to-retail greeting card supplier in the UK.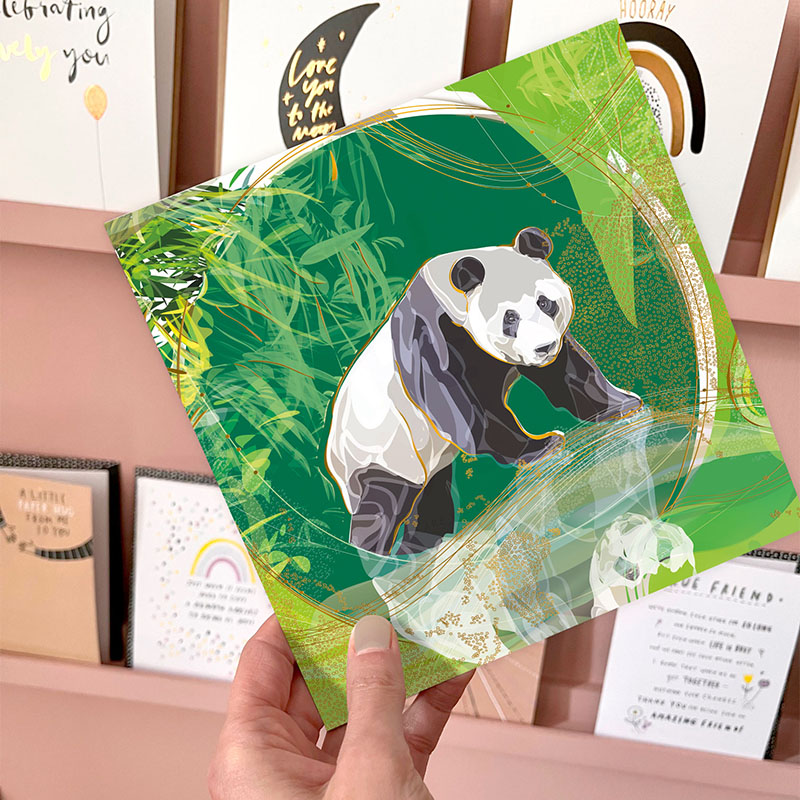 Sustainability
Underpinned by the United Nations Sustainable Development Goals, we are committed to taking care of our planet and the people who live on it. Fostering a culture to lead, learn and innovate, we are proud to partner with the World Land Trust, ensuring that the paper used for every single greeting card is carbon balanced and helps protect the world's most biologically significant and threatened habitats.
In 1906, young entrepreneur Jacob Sapirstein had only $50 in his pocket, but a wealth of ambition.

Jacob Sapirstein took to the streets of Cleveland, Ohio, selling penny postcards from a handcart.

These postcards made a pretty penny, as Jacob's business became the world's largest publicly owned, direct to retail greeting card, personal expression and gift company – with a whopping worldwide sales of $2 billion!

It wasn't only hair that expanded in the 1980s, as American Greetings bought 3 UK card giants – Rust Craft, Celebration Arts Group and Andrew Valentine.

The companies continued to grow and merged in the late 1980s to form Carlton Cards Ltd.

Through the late 1990s and into the 2000s, UK companies continued hopping aboard, resulting in the creation of UK Greetings, the holding company for American Greetings' interests across the pond.

The UK portfolio soon became a who's who for famous brands, including Hanson White, Carlton, Camden Graphics, Gibson, Special Editions and Collage.

On 1st March 2008, UK Greetings Ltd came of age as the legal entity of all Amerian Greetings' operations.

That same month, UKG welcomed a new addition to their ever-growing family – Card Connection, the UK's largest and most successful company supplying cards on a consignment basis.

In 2013, UK Greetings wished upon a star (and worked very hard, too) to gain the Disney licence.

Continuing to secure more prestigious licences, RHS was added to the portfolio.

UK Greetings' partnership with Disney goes stratospheric with the addition of the Star Wars licence.

American Greetings announced it has signed a stock purchase agreement with investment firm Clayton, Dubilier & Rice.

UK Greetings partner with the World Land Trust, supporting their carbon balanced paper programme.