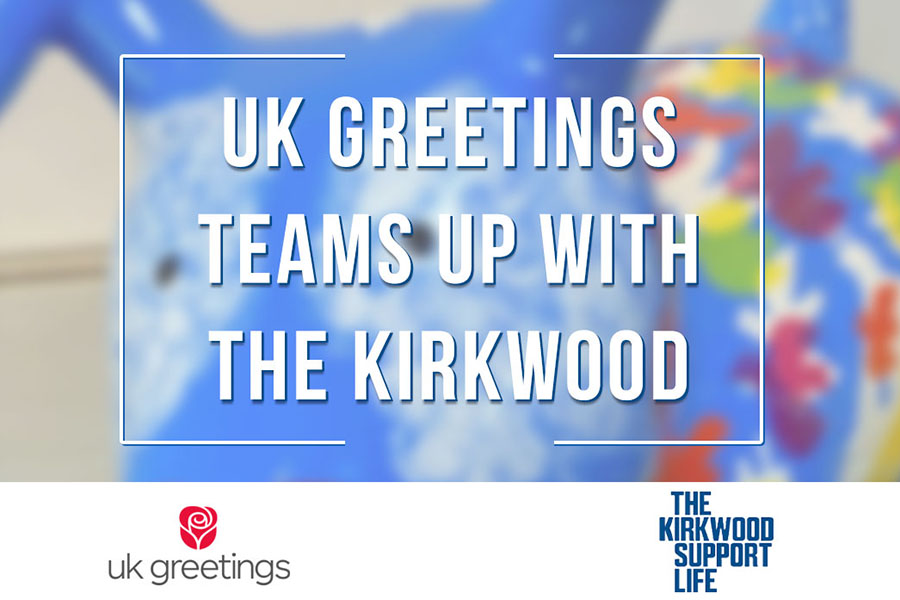 UK Greetings are teaming up with The Kirkwood, to support their Snowdogs event.
The Kirkwood provide free specialist care to adults in Kirklees who struggle with advanced progressive illness. They are working towards achieving a world where people with life limiting illnesses and those who care for them, have access to the best possible care, for free. In addition to, ensuring these people feel supported to live the best quality of life they can.
The Snowdogs event will see towns and villages across Kirklees brought to life by a pack of fantastically decorated sculptures of the Snowdog from the much loved "The Snowman and The Snowdog" film by Raymond Briggs. Among the pack will be a large Snowdog sculpture, which has been sponsored by UK Greetings and decorated by several talented artists.
Claire Rusby, HR Director comments: 'A key focus for us this year is to build strong partnerships within our community, to make a difference to the people who live and work in our local area. Along with schools and colleges, we are working with local charities to support their lifechanging work. Last year, funds from our Summer Party were given to The Kirkwood as one of the charities chosen by a colleague, so we know it's a charity close to their hearts.'
'We look forward to developing our relationship with The Kirkwood and particularly love that the event aligns perfectly with our purpose which is to create happiness, laughter and love through our greeting cards. This event is a way of bringing people together to celebrate the creativity and sentiment behind the art trail, all while supporting a great charity.'