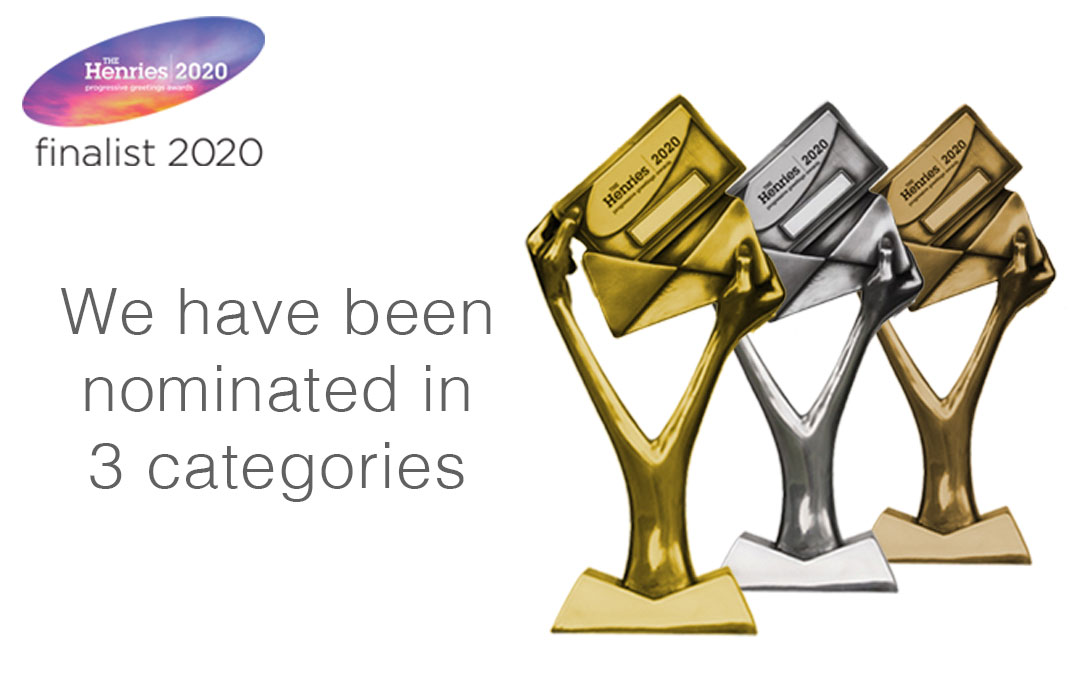 The Henries recognise excellence in the greetings card industry. Each year some 14,000 cards are entered, and all are judged by a panel comprised of top retail buyers from across a wide variety of outlets. Due to the current COVID-19 restrictions, this year's event will take on a whole new format and will be delivered virtually, but still likely to be just as exciting an occasion celebrating the best of what our industry has to offer.
UKG are absolutely delighted to once again be nominated for Best Service for the Independent Retailer,as votes come directly from customers and are very grateful for the recognition.
This will be the 10th consecutive year UKG have been nominated for this prestigious award. Having won in the previous 9 years, we are keeping everything crossed that we are successful once again this year.
We are equally delighted to have two product nominations Best Photographic Range with Landscape Photographer of the Year and Best Traditional Words and Sentiments Range with Artist Notebook. 
The winners will be announced on Thursday 10th December. As always, it such a fantastic honour to be nominated. Well done and good luck to all of the other well-deserved nominees.