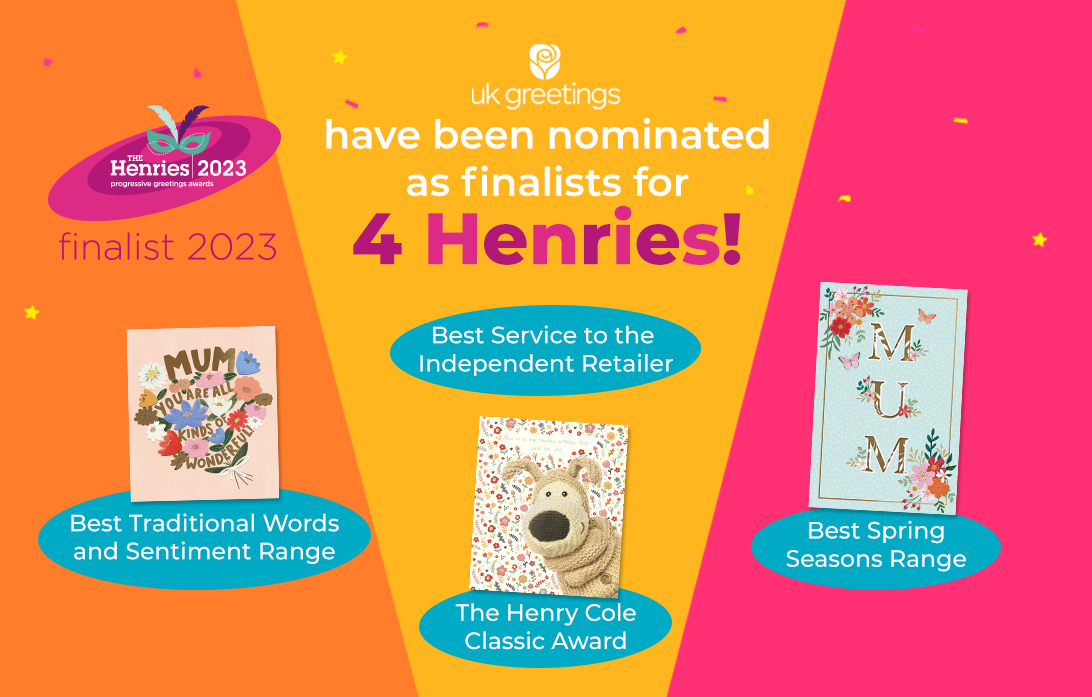 The Henries Awards annually celebrate excellence in the greeting cards industry, and so we are delighted to have had several of our fabulous ranges reach the final stage of judging in some particularly prestigious categories!
Boofle, everyone's favourite snugglesome pup, has been nominated as a finalist for the highly prestigious 'Henry Cole Classic' award, an award celebrating ranges that have stood the test of time. We are delighted that Boofle has been nominated as 2023 has been one of his best years yet! Boofle's 15th anniversary has taken social media by storm, with his ongoing celebrations exciting his fans and followers all over the world! Susan Jones, Brand Development manager, comments on the nomination "We're extremely pleased to see Boofle in the final for the prestigious Henry Cole award. It's been 15 years since Boofle first launched and since then he has charmed consumers with his cute and distinct poses coupled with heartfelt sentiment. Whilst he has maintained his relevance through different styles and contemporary references, he has still managed to keep what is most important – making people feel loved. With 2023 forecast to be Boofle's biggest and best year yet, we're excited to share what's next in store for our favourite lovable pup!"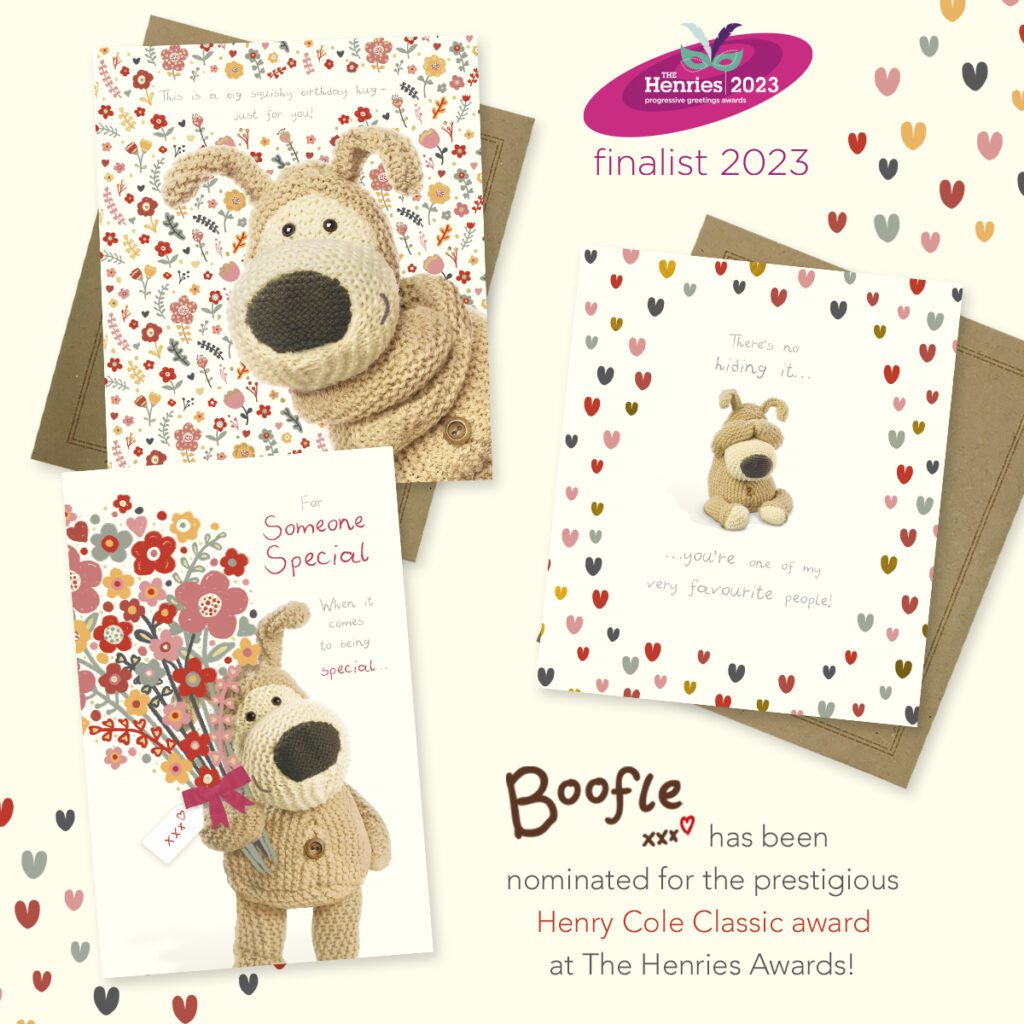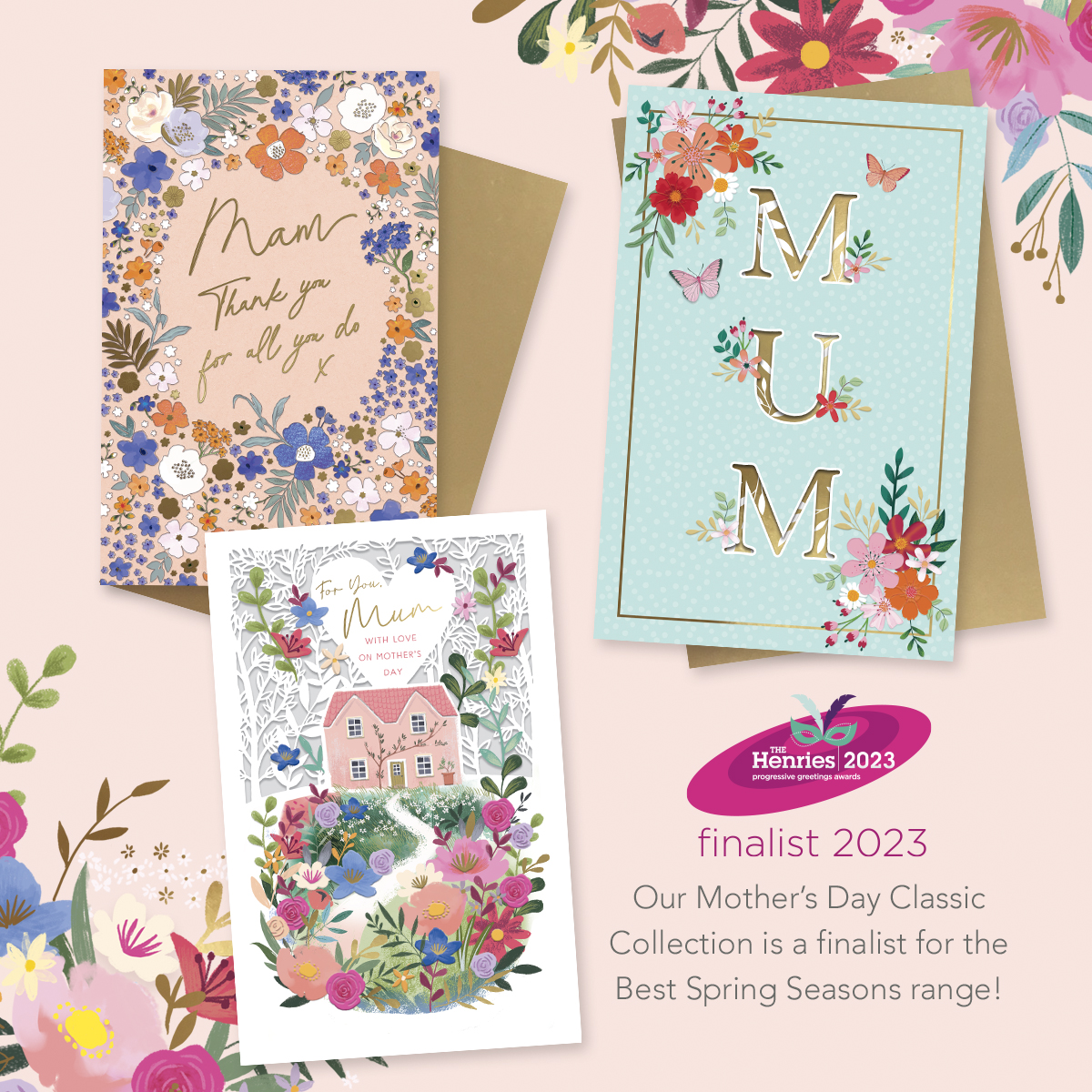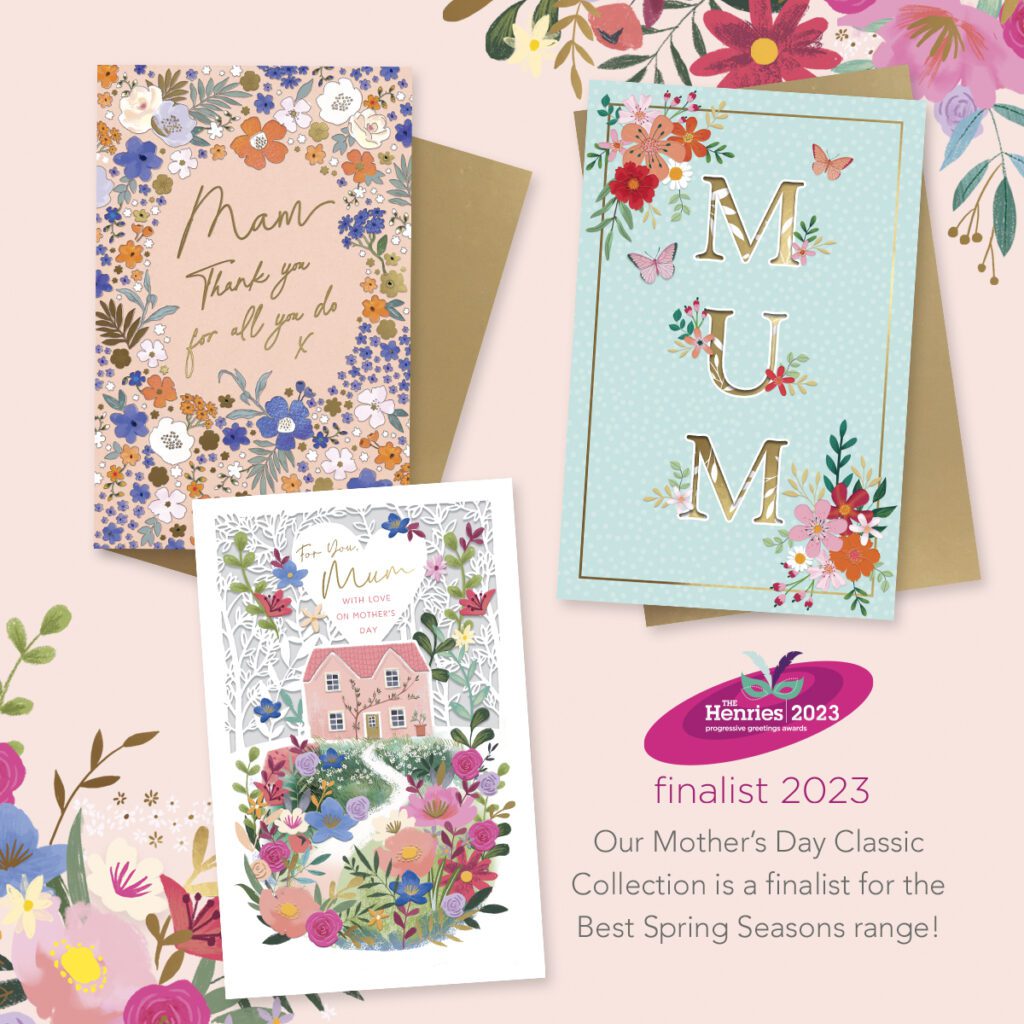 In addition, our beautiful collection of Female Relations cards, have been nominated as a finalist in the 'Best Traditional Words and Sentiments' category. Our stunning Mother's Day Classic Collection is also a finalist at this year's Henries awards, nominated for the 'Best Spring Seasons Range'.
Rachel Broadhead, Brand Manager, comments on these nominations "We are thrilled to hear that we are nominated finalists in two Henries Awards categories, for our Best Spring Seasons and Best Traditional Words and Sentiment ranges. Our very talented creative team have developed an array of beautifully crafted Mother's Day and Female Relations cards for 2024. We are so proud to have presented such a beautiful collection of cards to our customers this year!"
Additionally, for the 13th consecutive year, we have been nominated as finalists for the 'Best Service to the Independent Retailer' award! Matthew James, head of Independent Sales comments "Excellent news! After winning the Gold award in 2022 it's great to hear we've again received a nomination in the best service category. This means a lot to us as it's voted for by those that matter most… our customers. Once again, the hard work of our customer care, distribution, and field colleagues, who all do an amazing job, is being recognised which I know they'll all be delighted to hear. Thanks as always to all who voted!"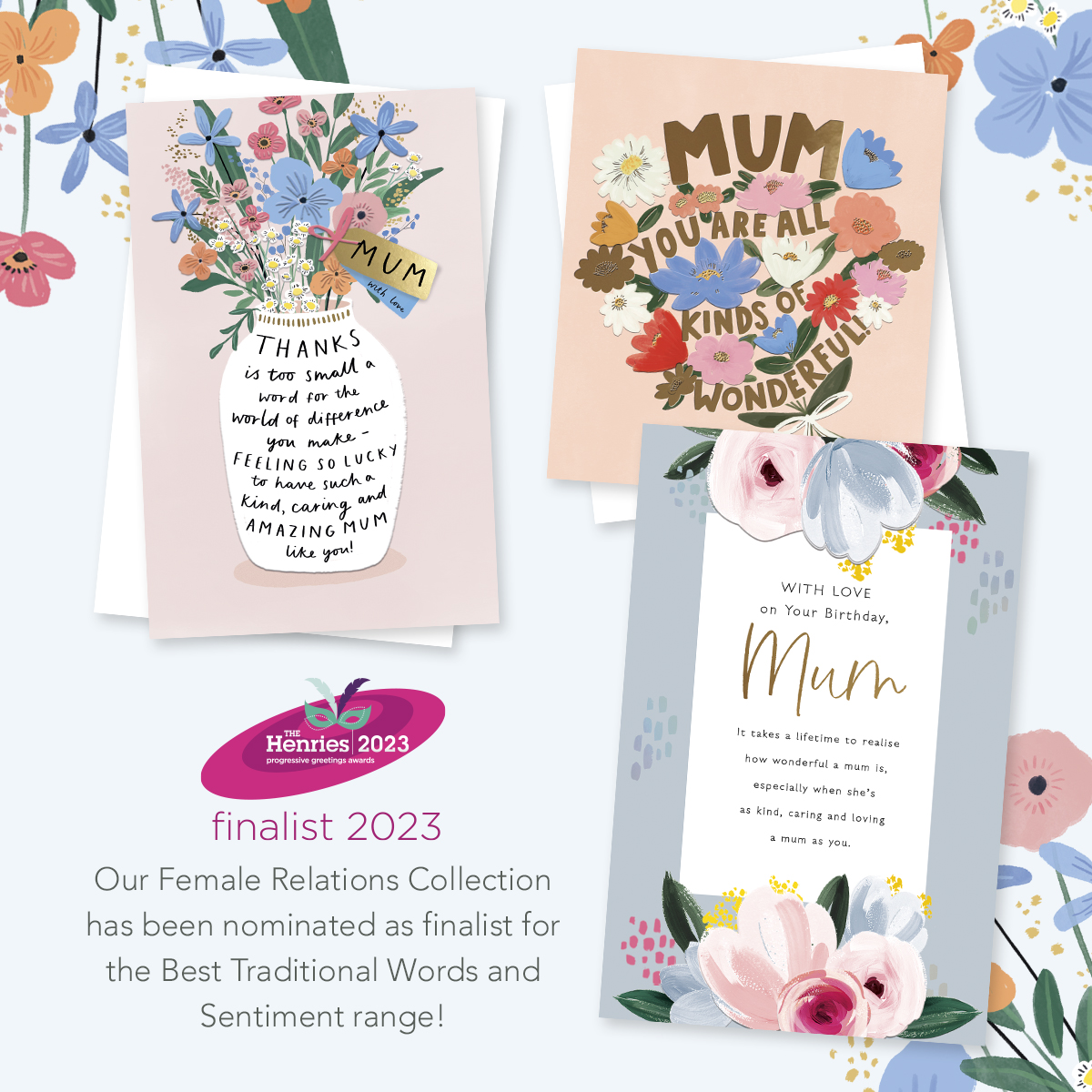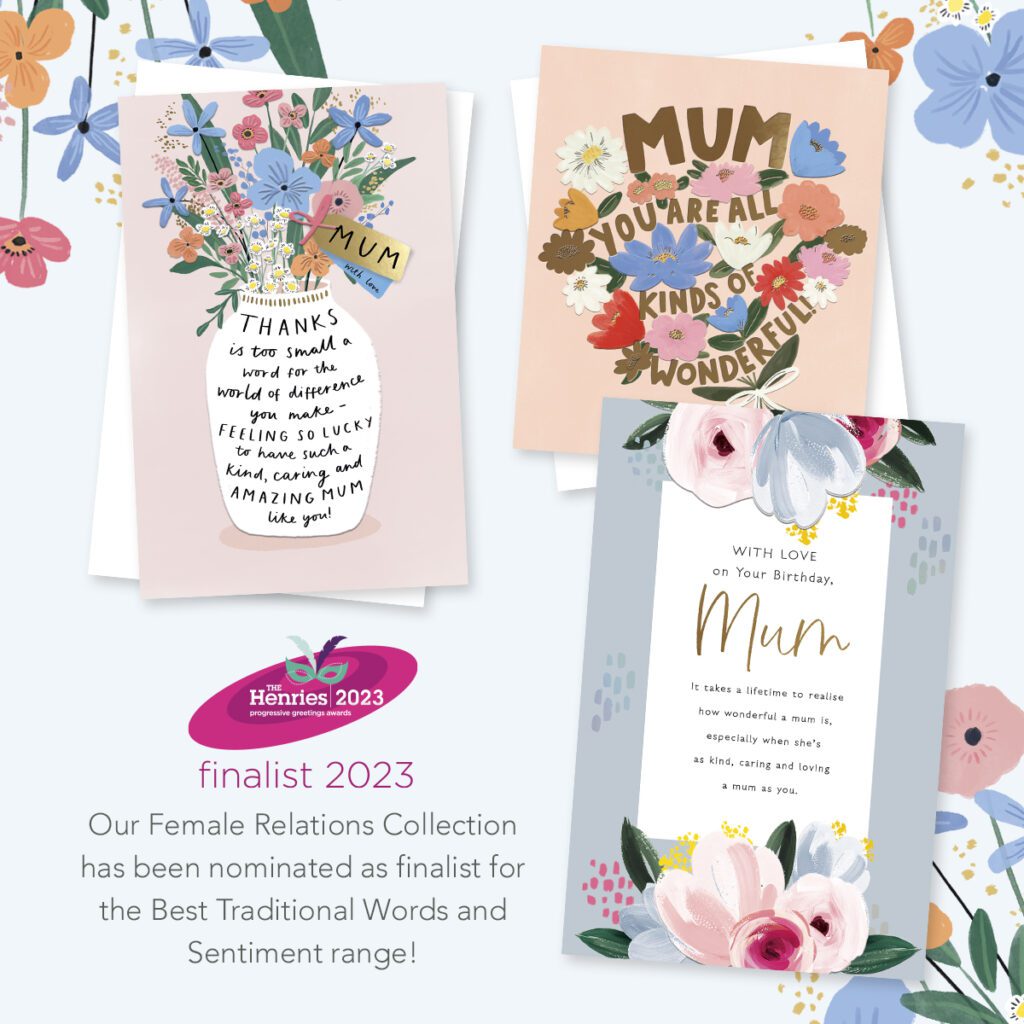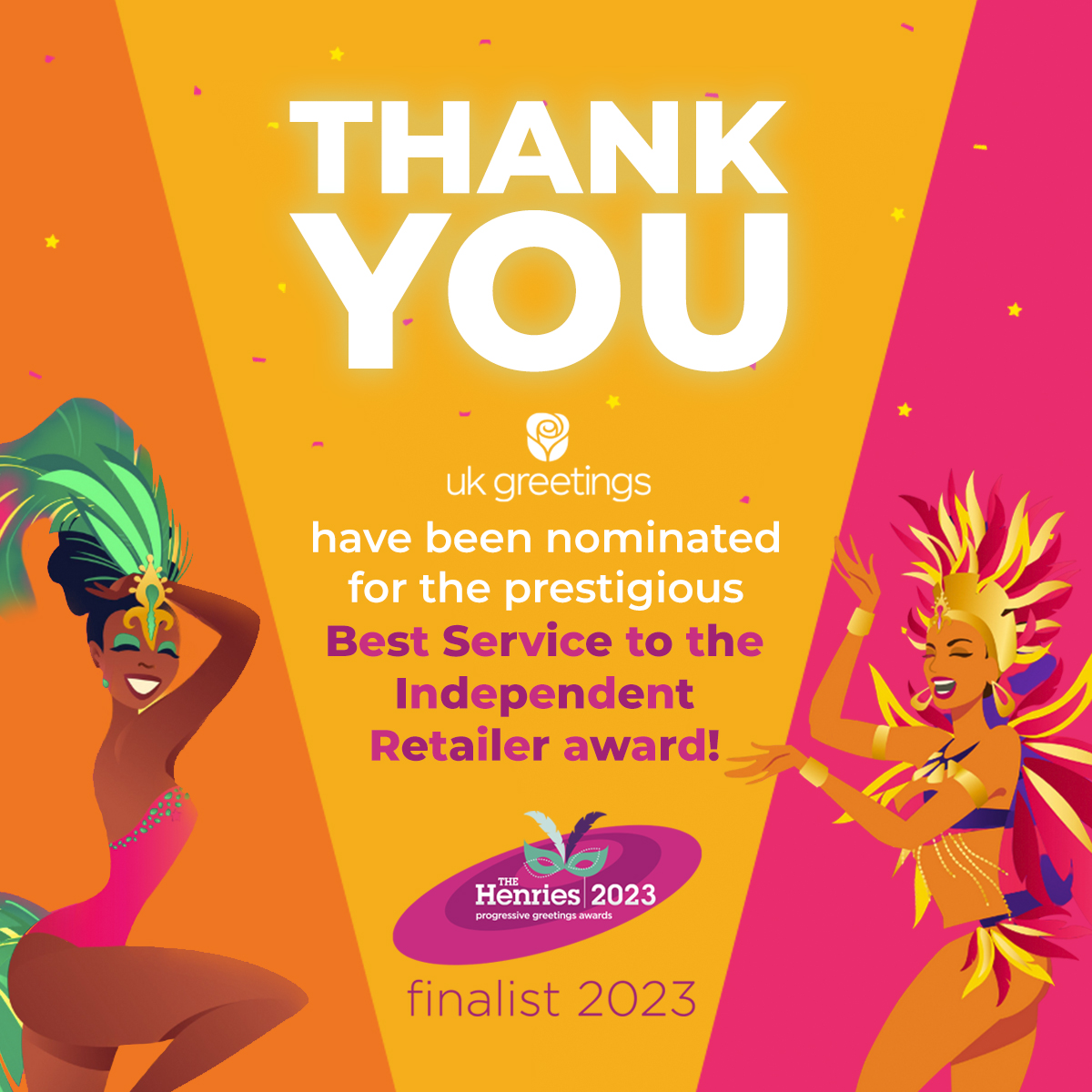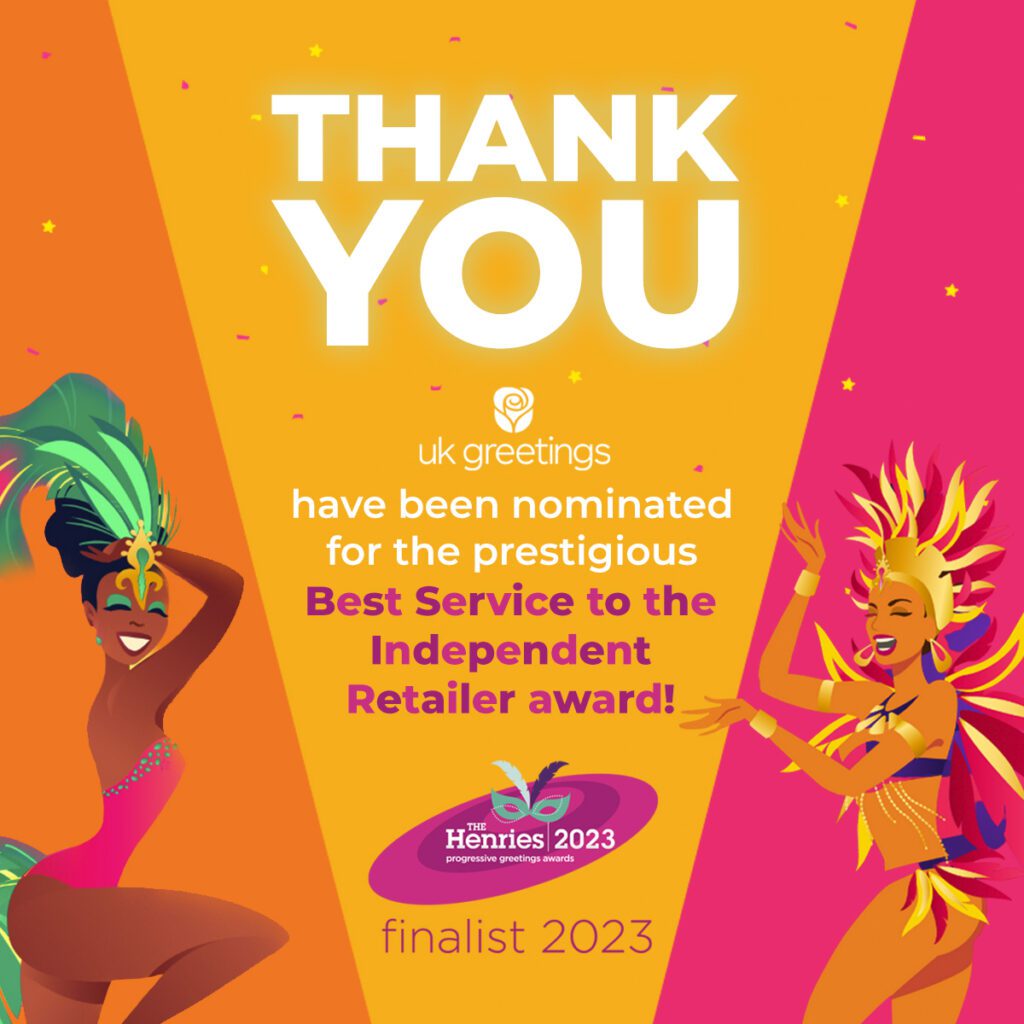 Congratulations and Good luck to the other well – deserved finalists, we look forward to seeing you on the 5th of October at the Royal Lancaster Hotel in London for the Mardi Gras themed night!
UK Greetings are one of the largest direct to retail greeting card publishers in the UK! Read more About Us here.