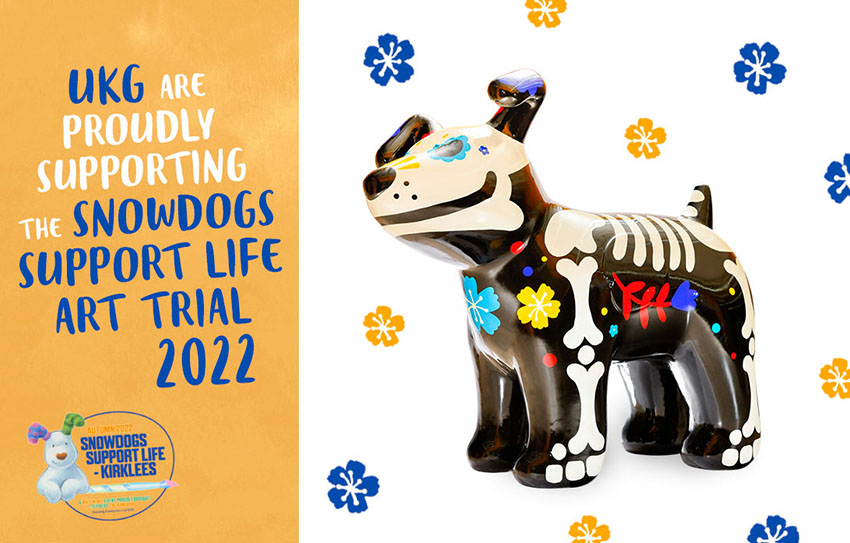 Today, the Snowdogs Support Life art trail launched across the community of Kirklees! The pack of 67 Snowdog sculptures, will be dotted around Kirklees towns and villages for 8 whole weeks, waiting to be discovered. Among this pack, there are large snow dog sculptures, sponsored by some fabulous businesses and individually designed by amazing artists. As well as 37 Snowdog Pups, decorated by Kirklees schools.
We the proud sponsors of a large Snowdog sculpture, who colleagues have fondly named 'Nacho'. Our Sculpture has been designed and decorated by the fantastic Reilly Creative in a 'Day of the Dead' theme – inspired by the work completed by The Kirkwood to help families, following the loss of a loved one.  
The art trail runs from 2nd September to 31st October, and it is completely free to take part. So, regardless of whether you are planning a trek with your canine companion, looking for a fun activity to complete with friends or enjoying a solo venture, why not join the art trail and discover the fantastic artwork in some beautiful and unexpected locations – all for a good cause!