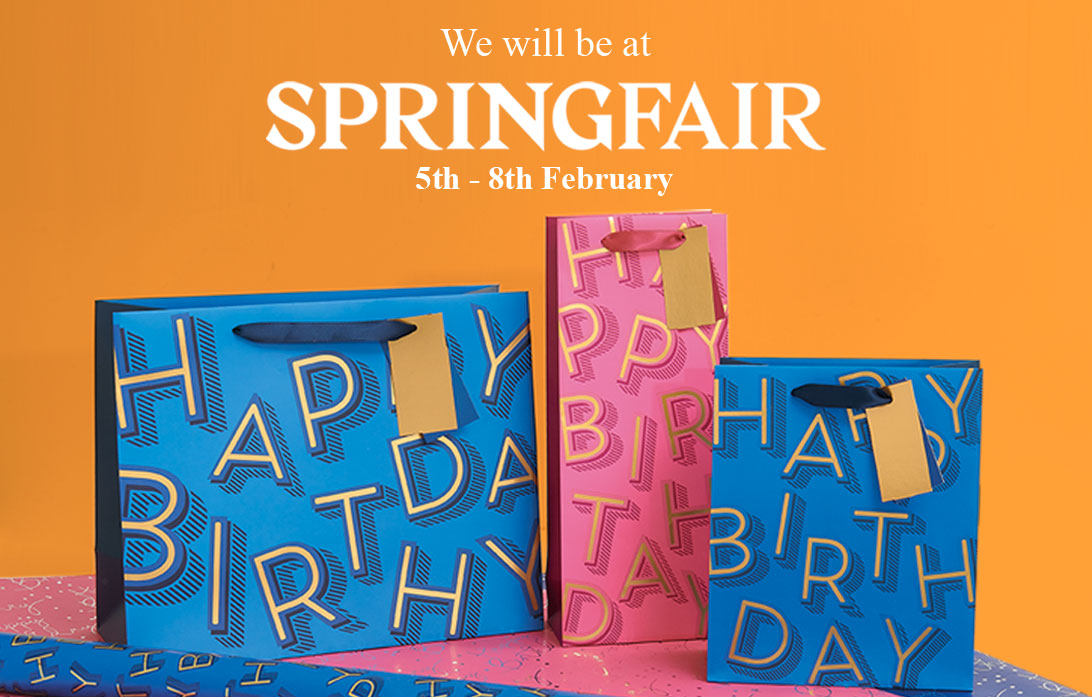 UK Greetings will be back at Spring Fair this Year! We are delighted to be showcasing our fabulous product at one of the UK's most vibrant marketplaces, the NEC Birmingham, from the 5th to the 8th of February.
What are we showcasing at spring fair?
We hope you can join us at stand 3M10-N11 to view our planet-friendly Eco collection that includes both gift wrap and bags as well as many more of our beautiful gift-wrapping ranges. To bring even more excitement to our stand, we will also be showing our stunning Wedding, Anniversary and Engagement cards! Our friendly sales team will be there to chat about our products, and if you're feeling lucky you can be entered into our prize draw to WIN a Magnum of Champagne!
Keep up with our Spring fair activity on socials
We can't wait to see you and share all our fabulous products, but if you can't make it, don't miss out! We will be sharing highlights from Spring fair on our Facebook, Twitter and Instagram pages over the course of the event! Or get in touch for a chat to see how we can grow your business.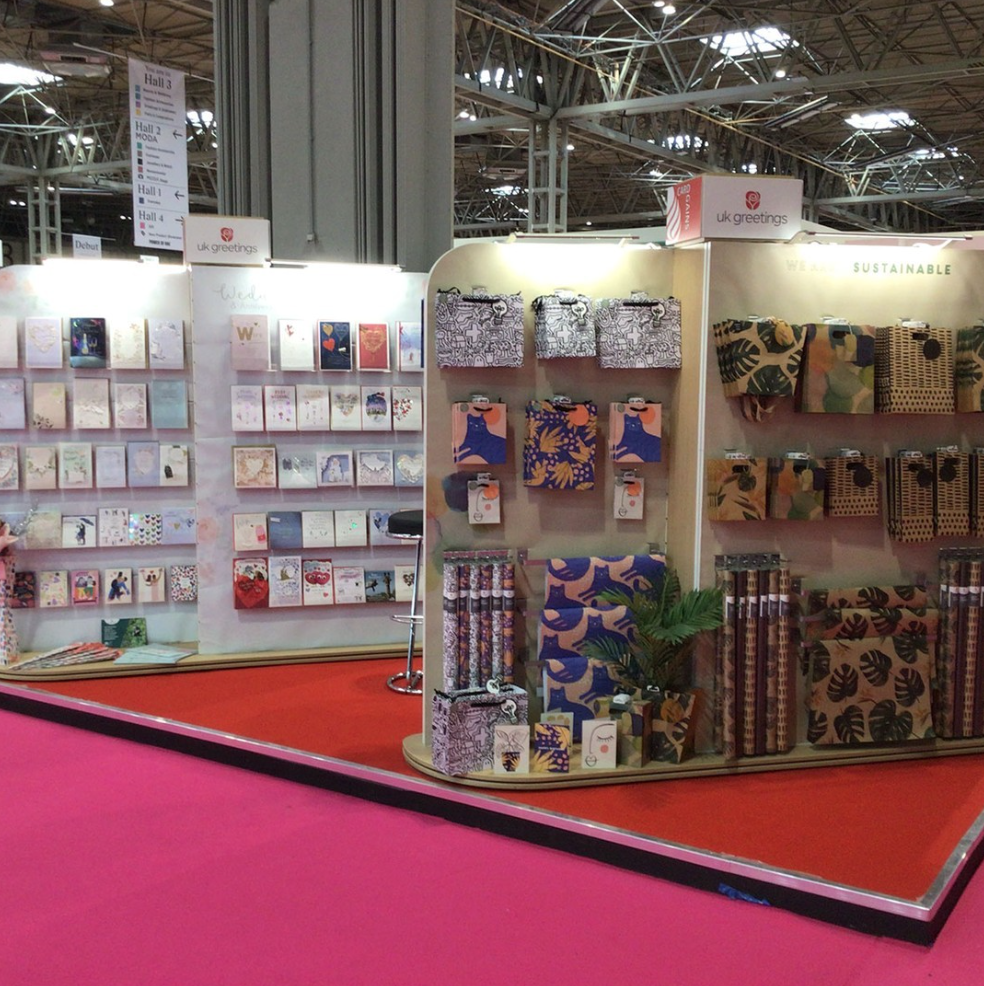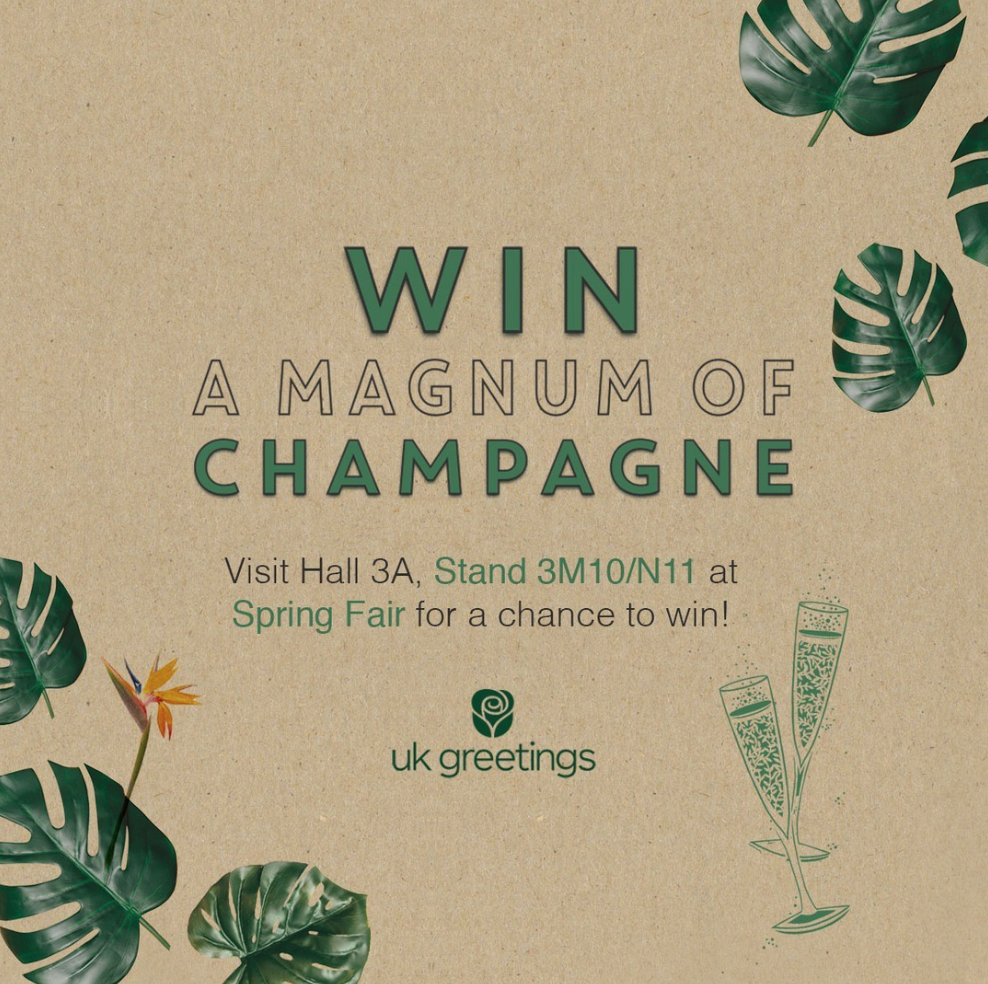 UK Greetings are a greeting card company who are committed to taking care of our planet and the people who live on it. Click here to find out more About Us.